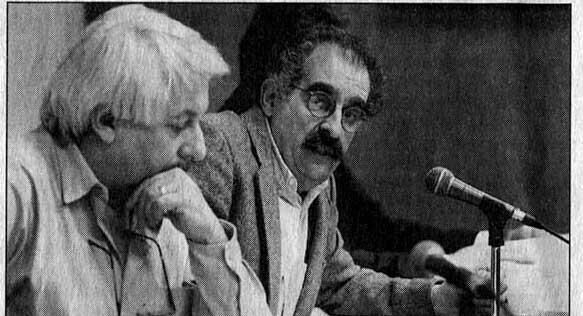 "It's a matter of balancing visitor interest and resource protection", Sierra said. Hundreds of plant and animal species, including the Texas horned lizard that has been designated as threatened by the sate, live in Hueco Tanks. Its also home to many archaeological finds and more than 2.000 Native American pictographs. And rock climbers consider the park a "world-class" site.Critics of the state's public-use plan claim that not all interests were considered. Tiguas complain their First Amendment rights are abridged when they have to take a tour guide to places where they have religious ceremonies. Rock climbers say they rarely get tour guides for their purposes.
The Tigua plan would protect resources and critical habitats, said Adolph Greenberg, who worked on the proposal. It would create a ranger monitoring program with help from volunteers and the Tigua Tribal Police.
"This plan includes all people with an interest in planning the use of the park instead of having a dictator in Austin telling us what we can do with our park", said Jeff Drucker of the ElPaso Climbers Club.
taking the helm at Franklin Mountain State Park last week, said the parks agency and the state Legislature would have to approve the Tigua plan. As for his opinion on a Tigua takeover, he's against it.
"I feel like we're doing a good job with Hueco Tanks, and I would like to see us keep it", Sierra said.
In September 1998, the state put into effect a public-use plan that limited access to the park in Eastern It Paso County.
More than two-thirds of the park is restricted to guided tours only, and in the area where unescorted hiking is still permitted, only 50 visitors are allowed at a time.
The number of visitors plummeted from about 70.000 in fiscal year 1997 to 17,500 in the past fiscal year. Also in that time, Sierra pointed out, minor injuries dropped 90 percent, along with decreases in new graffeti and fires.